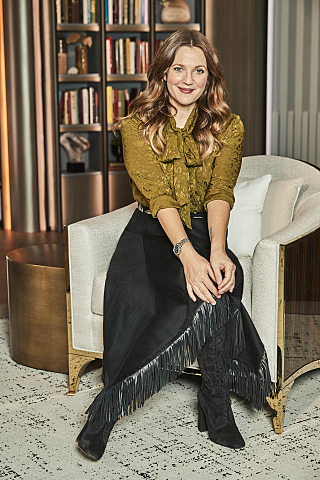 Meet Juniper Jones from Shea Macleod's Season of the Witch series
Name: Juniper "JJ" Jones
Age: 46
Book title: Lifestyles of the Witch & Ageless
Series name: Season of the Witch
What happened BEFORE the start of the first book? What was her job or career?
JJ was a librarian. Not the head librarian, mind you. Nope, she was the dogs body librarian who did all the work and got none of the glory.
What's her special power?
So far…blowing up coffee pots.
What's her biggest fault?
She's a bit of a doormat, at least to start. She has a hard time with confrontation. Instead she, well, blows up coffee pots.
Is she a mom? What kind of mom? Or is she a favorite aunt or fur mom?
She's not the maternal type, nor is she a pet person. Unfortunately for her, she's about to get a cat whether she likes it or not.
Does she bake the cookies or grab them from the store? BOTH are the right answer.
YES! ALL THE COOKIES! (And also cupcakes.)
Who would play your main character in the movie?
Drew Barrymore but with dark hair and a few extra pounds. Because cupcakes are awesome.
Is love on the horizon? Tell us a little about the love life of your main character. OR if she doesn't have time for that, tell us why?
Right now, she's not looking for love (After all, she turned her ex into a frog. That sticks with a girl.), but sometimes love has a way of digging in and driving you nuts. There's definitely a little TDM (Tall, Dark, and Mysterious) lurking about.
Candy Bar or Bag of Chips? Wine or Diet Coke? What are we eating/drinking if we go out? Netflix or Fancy Dinner?
She's definitely a Netflix over cinema kind of girl. She loves a good cocktail. She prefers a cozy, inexpensive (but good) restaurant to something fancy. And have I mentioned cupcakes?
Life is never easy and we all have bumps in the road. What advice would your main character give us on how to thrive after forty?
A magical journal never hurts. But barring that, get yourself a few good girlfriends you can rely on.
What else should we know? Feel free to add whatever you'd like here.
Let's see…a beachy town filled with magical beings, a bookshop in a Victorian mansion, ghost wandering in and out of bedrooms, a grouchy goddess who runs a cupcake shop, a familiar with a bad attitude who sounds like Alan Rickman…
Wanna hang out with JJ Jones?
Lifestyles of the Witch & Ageless is available at all book retailers!