Celebrate with the Seasoned Magic Authors! The FIRST EVER Paranormal Women's Fiction Anthology comes out on April 30th. May 1st – ALL DAY- You're invited to a party to celebrate the release. Join bestselling PWF Club Authors as they read from the anthology, do Facebook Lives, and GIVEAWAY FUN STUFF!
The fun starts at 9 a.m. EDT and goes ALL DAY! You have to be a member of the Seasoned Magic Paranormal Women's Fiction Club Facebook Group to attend. Click the link to join. And check back for updates on when your favorite author will be taking over the party.
We'll see you there!!!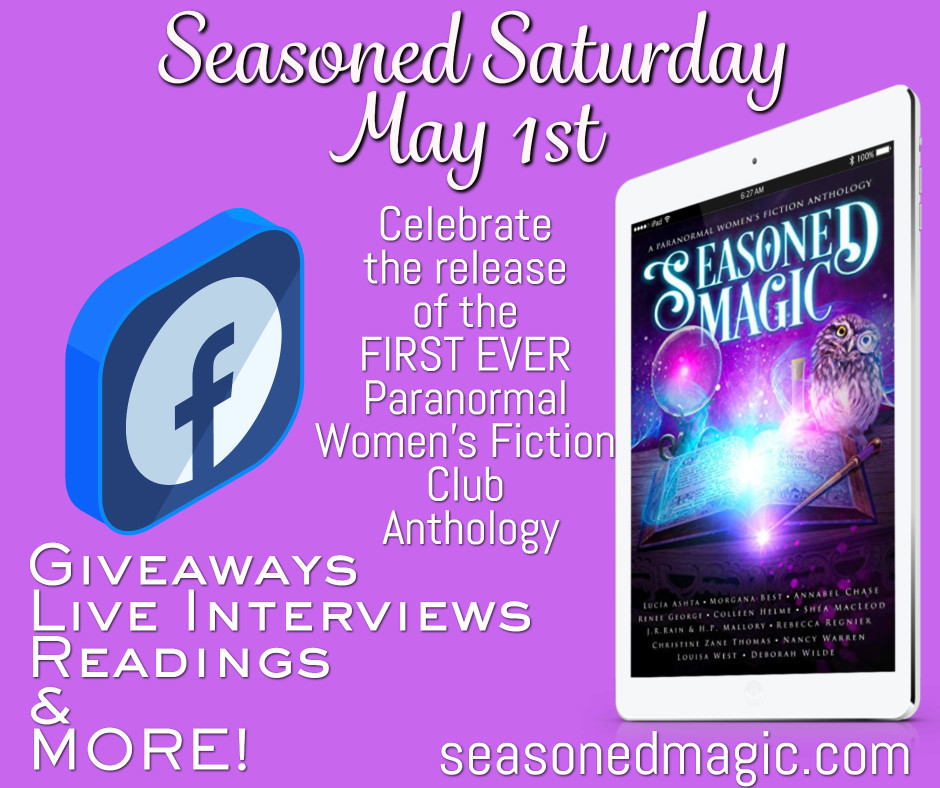 Seasoned Saturday Release Party Schedule
9:00 am Welcome!
10:00 Christine Zane Thomas
11:00 Rebecca Regnier
1:00 pm Annabel Chase
1:30 Deborah Wilde
2:30 Colleen Helme
3::00 Renee George
3:30 Lucia Ashta
4:00 Shea MacLeod
4:30 Nancy Warren
6:00 Louisa West
6:30 Morgana Best
(All Times EDT – Facebook Group Event)