Renee George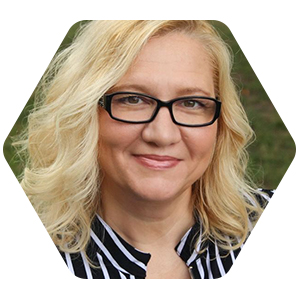 Fast Facts
Favorite color is dog and cat hair.
Certified open water scuba diver.
Refuses to choose between Star Trek and Star Wars.
"I've never met a distraction that didn't distract me."
---
USA Today Bestselling author Renee George writes paranormal mysteries and romances because she loves all things supernatural and whodunit. When she's not writing about mystery-solving werecougars or the adventures of a hapless psychic, she is owned by her two cats and a two dogs  She currently resides in Mid-Missouri with her family and spends her non-writing time doing really cool stuff...like watching TV and cleaning up dog poop.
Her paranormal women's fiction series, Nora Black Midlife Psychic Mysteries, came about as a direct result of wanting to read about characters her age who still had gas in the tank for romance, adventure, and the best friendships.
---