Dakota Cassidy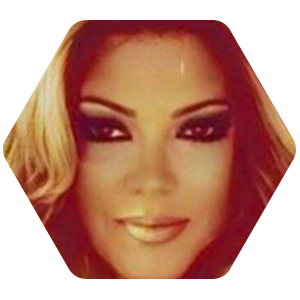 Fast Facts
I can listen to a song once and repeat the lyrics (imagine what the inside of my head is like!)
I've never met a dog/cat I didn't want to obsessively smother with love.
I was married by an Elvis impersonator in Vegas while my guests sang me down the aisle.
"I used to Wanna Dance With Somebody—now I just Wanna Nap With Somebody"
---
---
USA Today Bestselling author Dakota Cassidy is a paranormal mystery writer of a certain age who loves animals, happy endings, romance, lifelong friendships, humor, and big hair. She lives in the scenery-rich state of Oregon with her husband and two spoiled monsters…er, dogs. When she's not writing (when isn't she writing?), she loves to decorate (and redecorate) her tiny house, binge watch British mysteries, and listen to all kinds of music.
Her love of decorating and all things aesthetically pleasing led her to begin a Paranormal Women's Fiction Mystery series titled Bewitching Midlife Crisis Mysteries, about a middle-aged, celebrity ghost-talking witch Evanora Dark, who ditches her corporate job to pursue her passion of all things upholstered and pillowed while solving mysteries.