Rebecca Regnier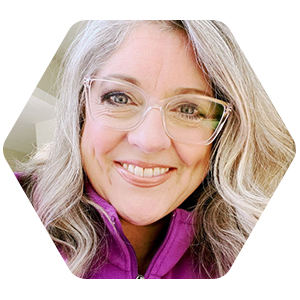 Fast Facts
Well versed in the electric slide.
Married to her high school sweetheart.
Once interviewed a troop of parachuting Elvis impersonators.
"If you've ever thrown a pair of Spanx away MID-EVENT you're my people."
---
Rebecca writes an award-winning weekly newspaper column. She spent over twenty years in television news as a reporter, anchor, and talk show host. In 2018 Rebecca decided to hang up her hairspray write books full time.

Her paranormal women's fiction series, Widow's Bay, was born when she watched Edward Cullen fall in love with a teenager. (If you were over 100 years old would you spend all your time in high school? Uh, no.) It also explores the idea that an empty nest can be a time to bloom not wilt!
---